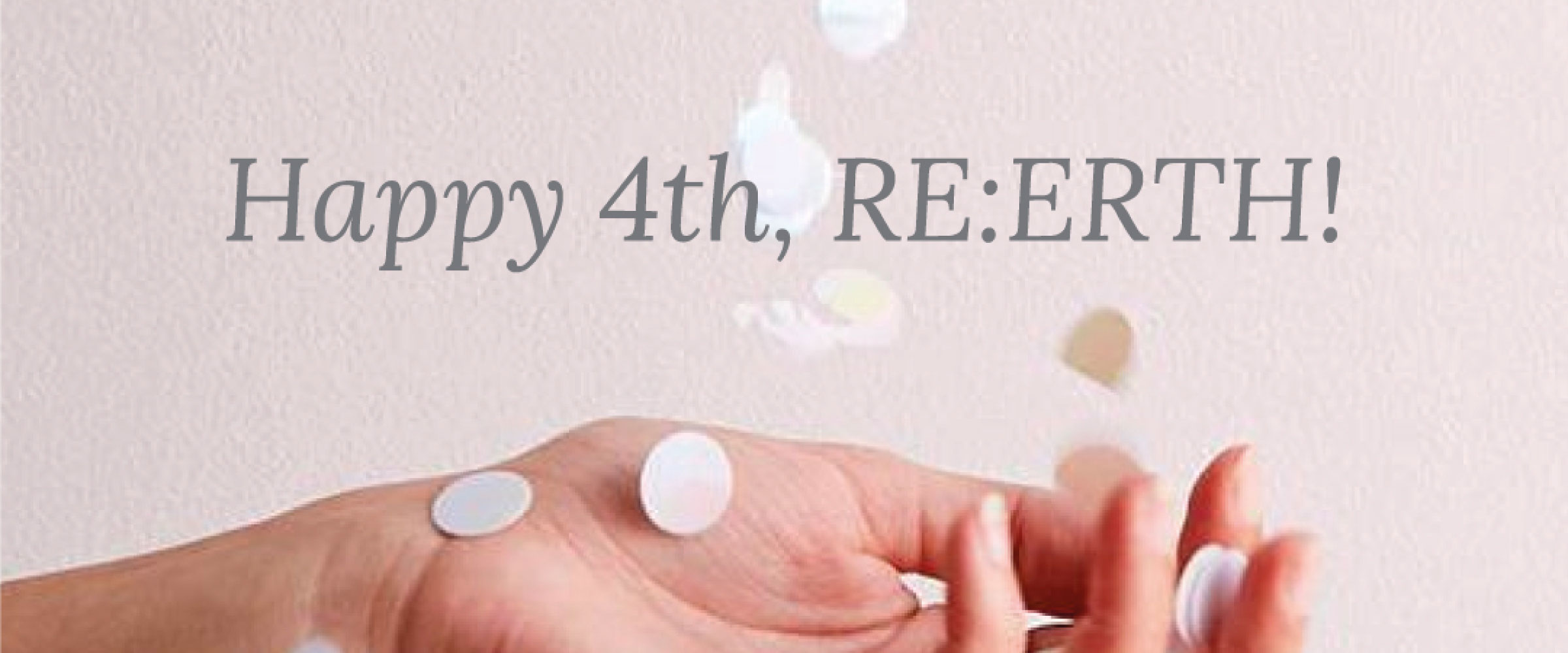 RE:ERTH 4th Anniversary
Happy 4th, RE:ERTH!
March 15, 2022
We at RE:ERTH have always focused on 3 core elements: skin health, dedication to creating the best products, and our community.
We believe that healthy skin, is beautiful skin. Each and every one of us is unique, and that is something that makes us all beautiful. By having healthy skin that is truly and distinctly your own, we feel that we can all glow our brightest no matter where we are in the world, our role in society, or at which point we are at in our life.
Our commitment to research and science through the ongoing study of our proprietary Japanese White and Spring Turmerics with Kindai University, other nature derived ingredients, as well as cutting edge cosmetic technologies, allows us to create meticulously formulated products. This elaborate process allows us to provide you with an experience that is nature derived, science backed, of the highest quality products, and with long lasting results that you can truly call your own.
Over the course of the past 4 years, we have also focused on creating a community, or #reerthfam. You are at the heart of this community. By partnering with likeminded brands like Perk by Kate, Anothersole, and Nodspark, we wish to not only be your skincare guides, but also bring you other lifestyle elements so you can live your life the way you want to. This of course extends to other aspects of our global community, particularly our pursuit of sustainability through projects like our extremely successful recycling initiative, supporting our farmers in Japan, and most recently, our rice farm.
Finally, I would like to thank you. Thank you for believing in what we stand for. Thank you for believing that we can make a difference. And thank you for believing in our products.
We at RE:ERTH are all deeply humbled by your trust in us, and are extremely excited to continue to provide you the best!
SHINJI YAMASAKI
Co-founder & CEO, RE:ERTH