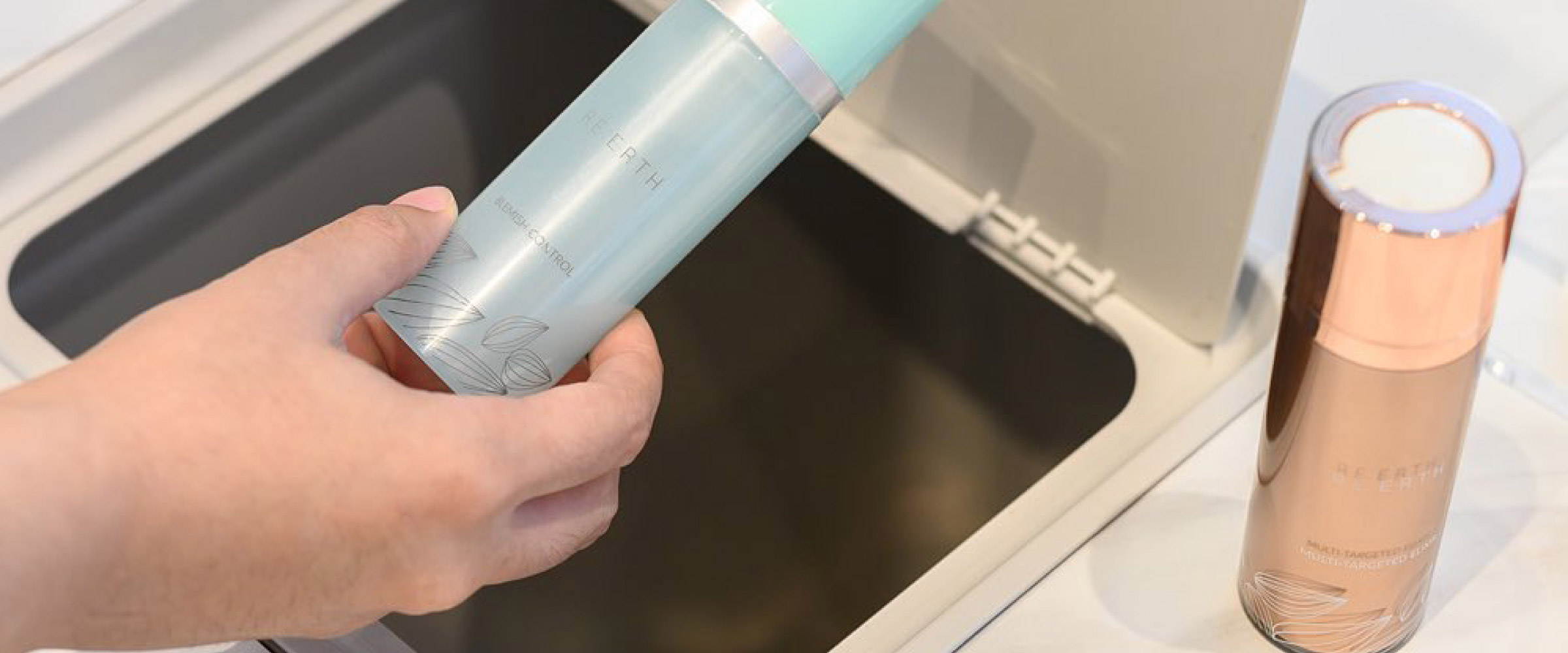 Sustainability
Giving New Life To Eco-Conscious Beauty
March 15, 2022
Many of us have a common habit to dispose of our empty skincare products rather than recycling them accordingly in blue bins. Not many of us also realise that there is an additional process of cleaning and drying these containers in order for them to be recycled. While recycling may be a popular buzzword in the beauty industry, many brands have not made it convenient nor practical to do so. Each bottle contains up to 5 or 6 different plastic materials, with some being difficult to open and clean without breaking them apart, and others being made with materials that cannot be recycled.
The Beauty & Personal Care market is worth about US$1,061M in 2020, and this is expected to grow annually by 1.6%. This means more unsustainable practices will be continued under the guise of recyclable beauty.
In step with our philosophy, RE:ERTH's sustainability program encourages people to bring in their empty packaging to be fully recycled and converted to virgin-quality recycled plastics* and non-fossil derived fuel via our partner's groundbreaking technology.
Discover more about our Sustainability Initiative here!
*Our partner is in the process of certifying our site in accordance with the International Sustainability and Carbon Certification (ISCC) Plus Standards, which will be completed by the end of this year. ISCC Plus is a globally recognised sustainability framework that will ensure that RE:ERTH's waste plastic's oil is certified as a sustainable raw product that can be used to produce virgin-quality recycled plastics, thereby enabling plastic circularity in the industry.